ગુજરાતમાં દોડશે શાહી ટ્રેન : રજવાડી લૂકની રાજ્યની પ્રથમ ટ્રેનને PM એ આપી લીલીઝંડી
Heritage Train: Prime Minister Narendra Modi today gifted the first heritage train to Gujarat. A tribute has been paid to the iron man of the country, Sardar Patel, through the heritage train. This train will provide an overview of the historical heritage of the country. You can enjoy a royal ride in this train designed with a royal look. Because the interior of the train has been prepared with a princely look.
Also read
1/15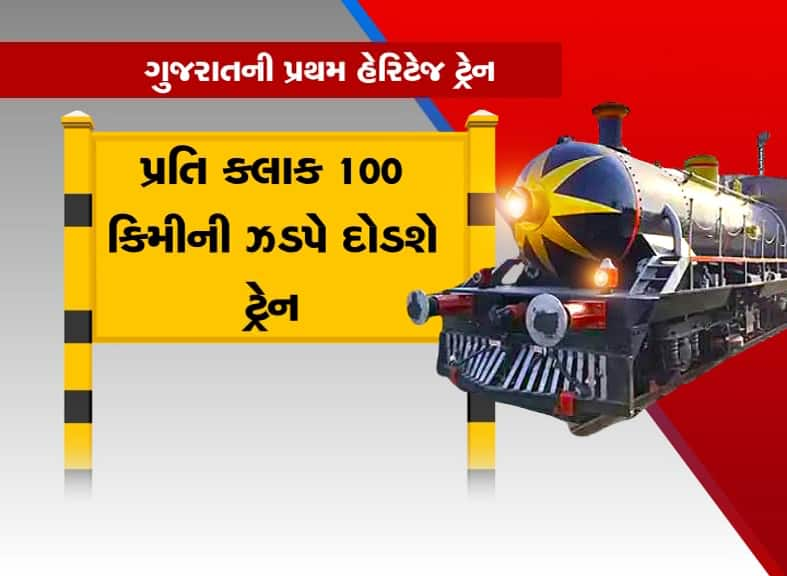 Talking about the features of this first heritage train of Gujarat, the train will run non-stop from Ektanagar railway station to Ahmedabad and from Ahmedabad to Ektanagar railway station. This heritage train will run every Sunday only.
Also read
2/15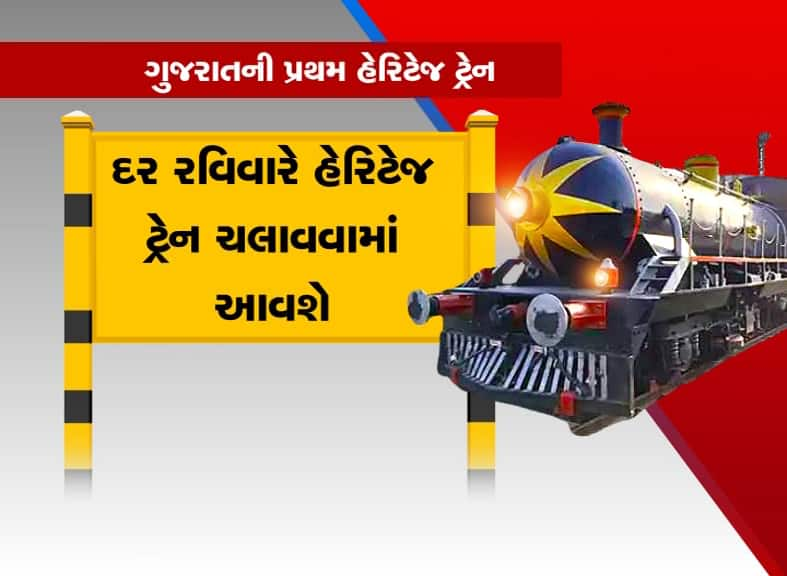 Running at a speed of 100 km per hour, this train has a total of 4 coaches, with a seating arrangement of 144 passengers at a time.
Also read
3/15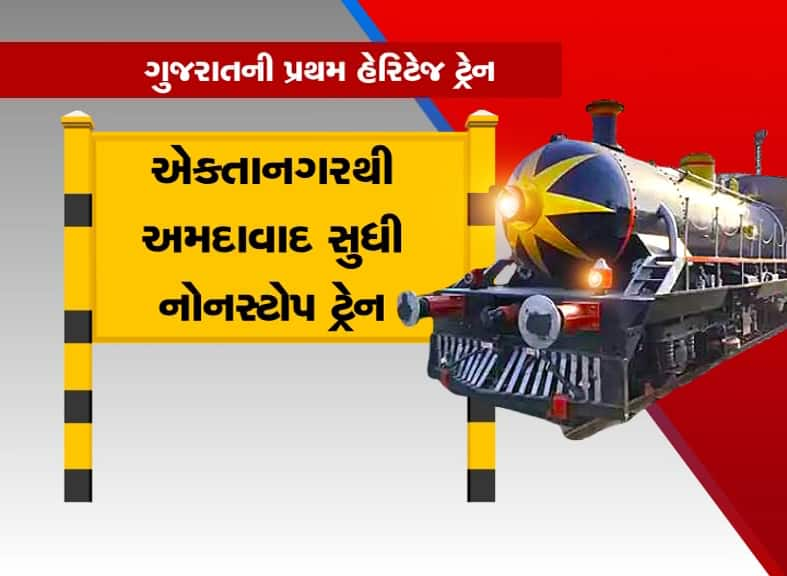 Not only this, there is also a dining facility for eating in the train. For which special AC restaurants have been prepared. That means people will be able to enjoy the food in the running train. In which 28 passengers can sit and eat together at a time.
Also read
4/15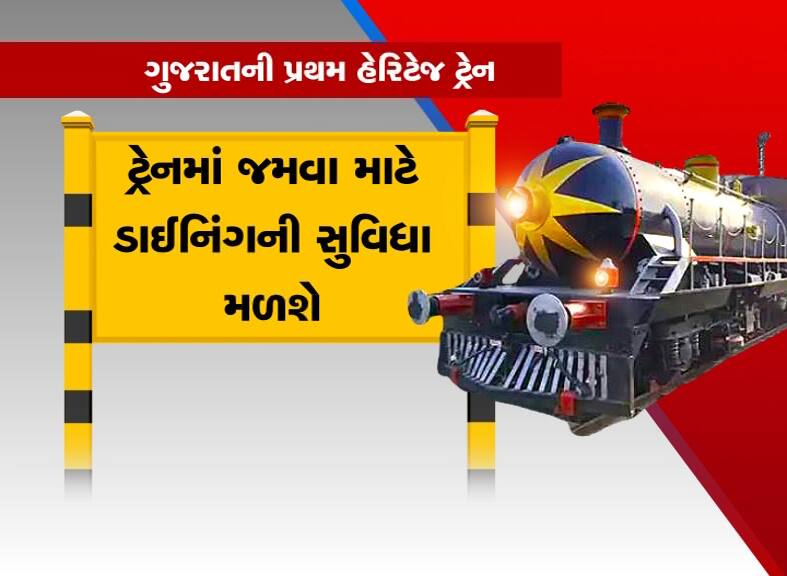 The dining tables of the restaurant are made of teak wood. In which a 2 seater sofa with cushioned seats has been arranged. Also, FRP modular toilets with branded fittings are also manufactured.
Also read
5/15
This is an electric train, which has been given the look of a steam engine. Not only that, the windows of the train are kept like glass vista domes.
Also read
6/15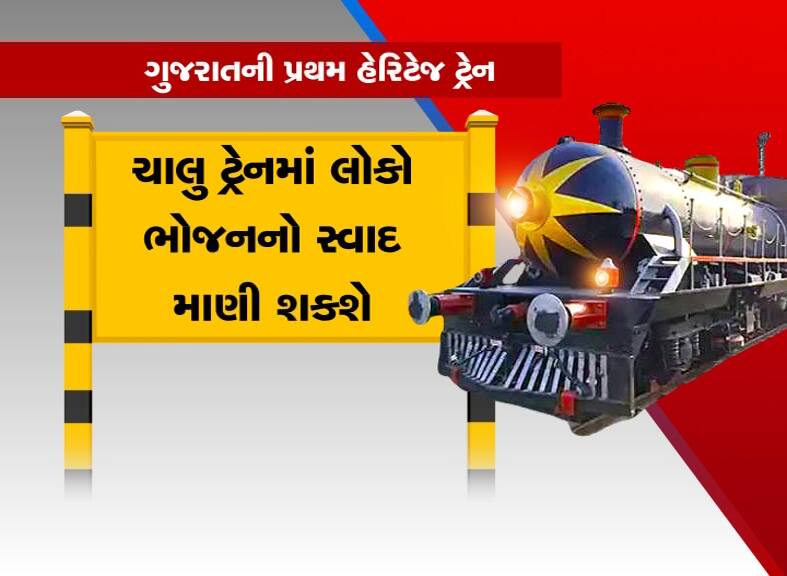 The luggage rack arrangement is similar to that of the Tejas Express coaches. And the doors are also kept electrically operated sliding.
7/15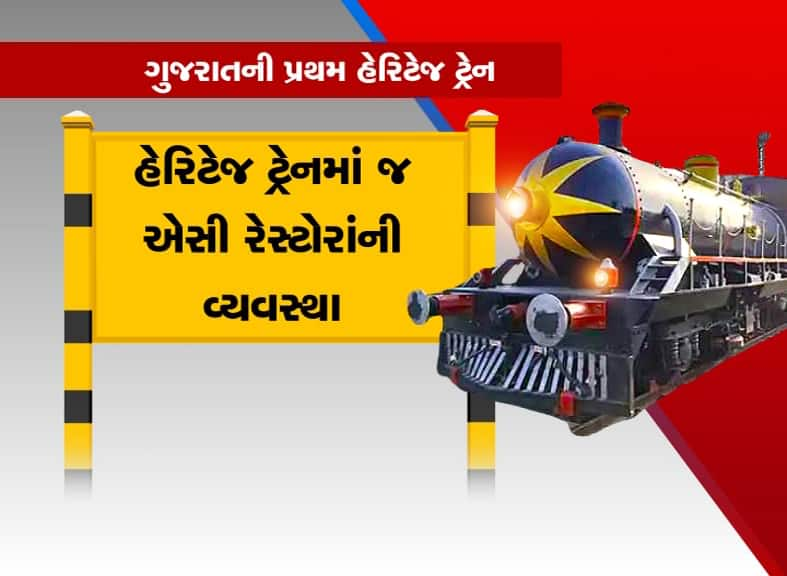 This train is designed in such a way that you will get a royal ride along with modern amenities.
8/15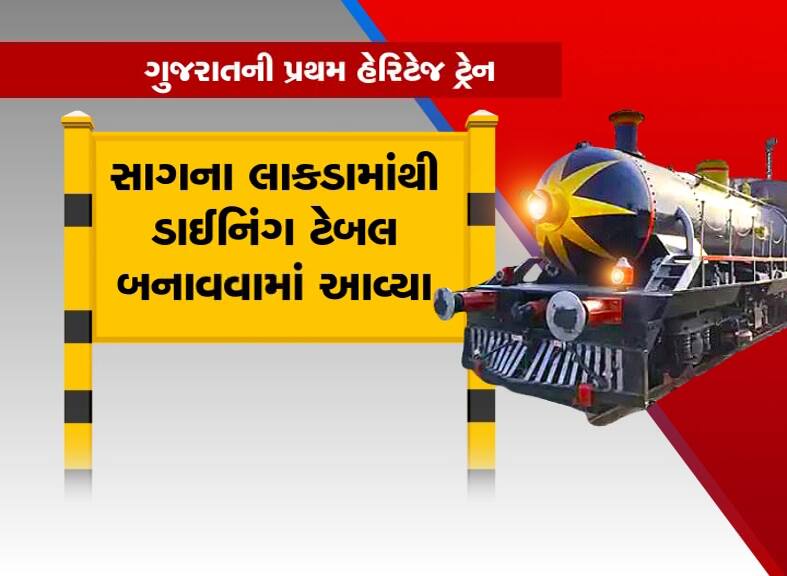 National Unity Day is being celebrated across the country today. Then PM Modi reached Kevadia where there is a 182 feet tall statue of Sardar Patel and offered floral tributes to Sardar Sahib.
9/15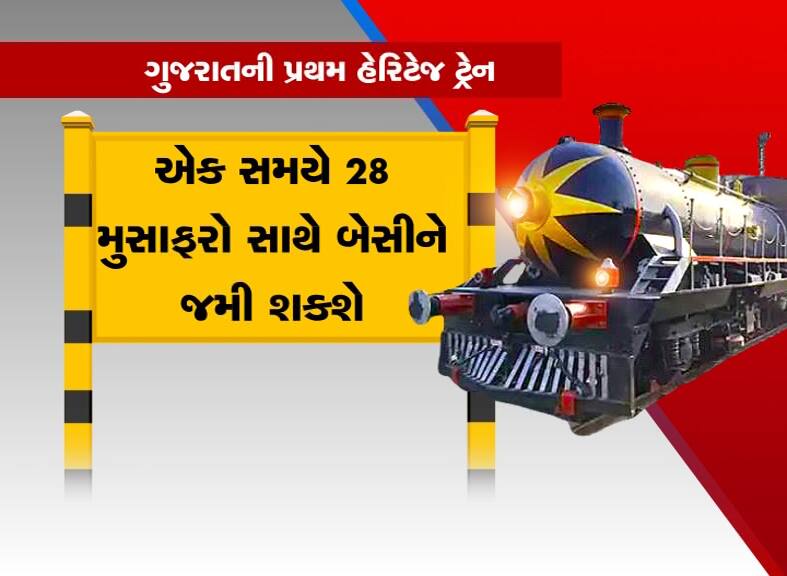 On this occasion, Prime Minister Modi administered the oath of unity to the citizens. PM Modi inspected the special parade organized on Unity Day.
10/15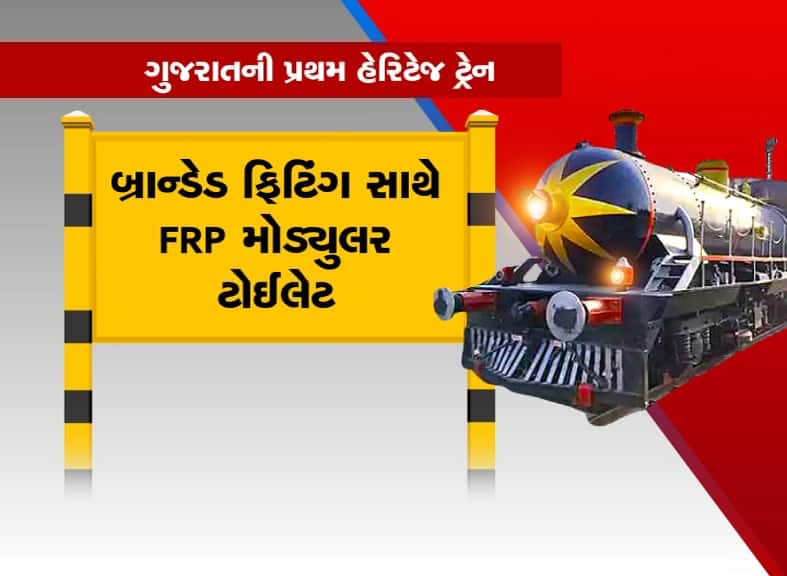 In this unity parade, the women soldiers showed breathtaking feats and also got a glimpse of the culture of different regions of India.
11/15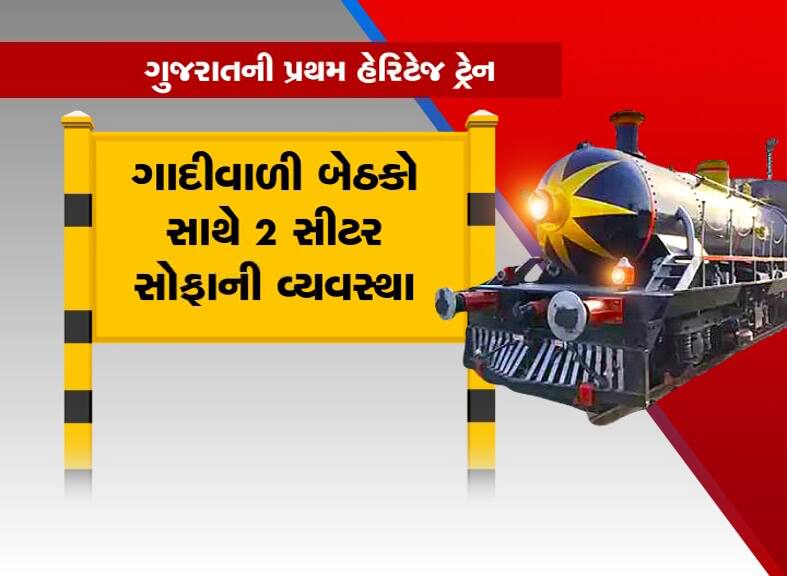 Today is the 149th birth anniversary of Sardar Vallabhbhai Patel..His birthday is celebrated as Ekta Diwas to pay homage to the Sardar who united the country.
12/15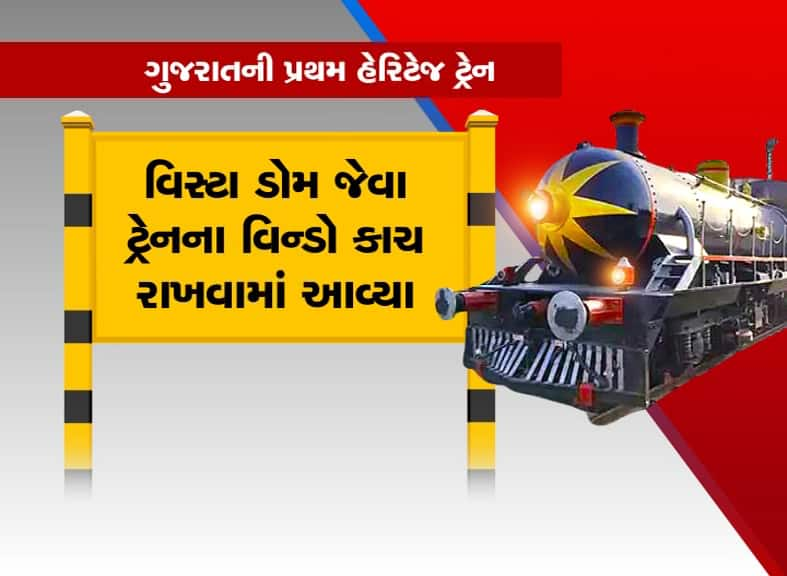 The central government had announced to celebrate Ekta Diwas on October 31 from the year 2019. Every year, programs are organized across the state, including Kevadia, on Ekta Divas. A special parade is held in Kevadia on Unity Day.
13/15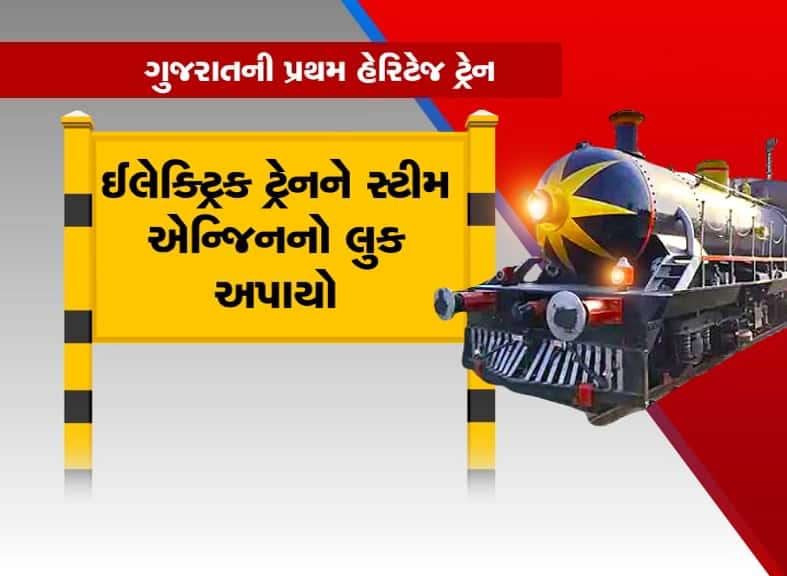 14/15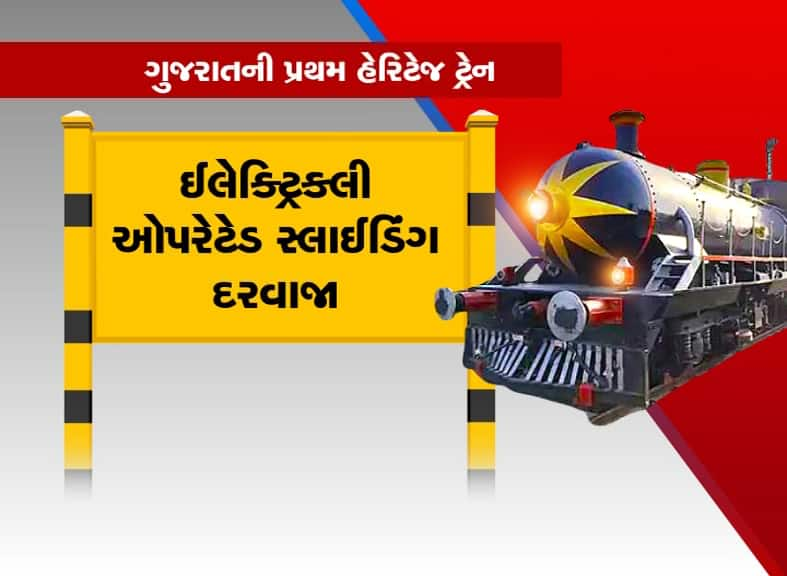 15/15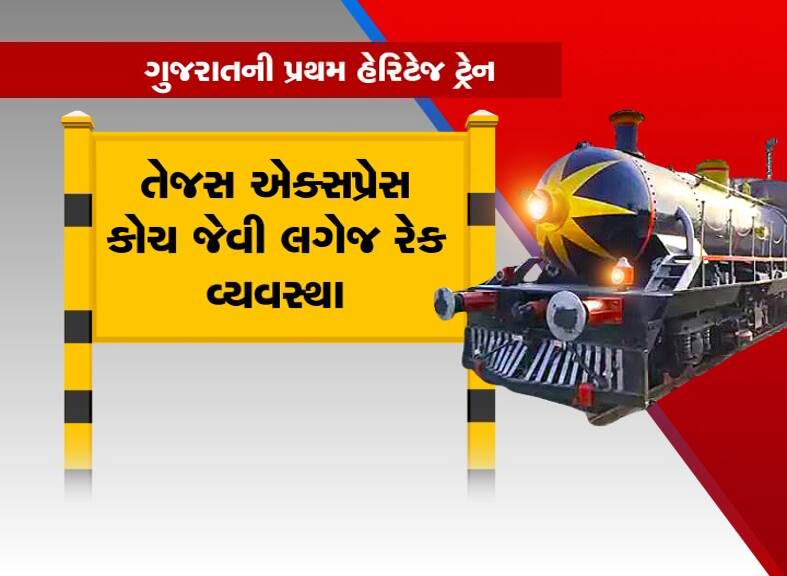 PM MODI
STATUE OF UNITY
UNITY DAY
હેરિટેજ ટ્રેન
Trending Photos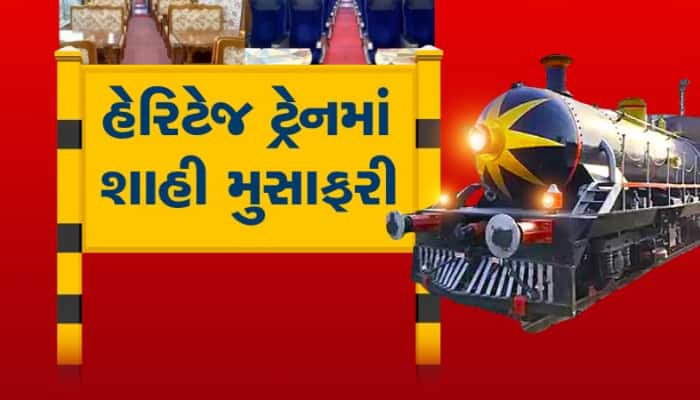 15
Royal train to run in Gujarat: PM gives green signal to state's first Rajwadi look train