Gandhinagar: Gujarat government today said the Central government has given its approval to Rs 962 crore cable stayed signature bridge project connecting the coastal port town Okha and pilgrim town Bet Dwarka which is located on island.
The state government said it plans to complete this project in 30-month period.
Deputy Chief Minister Nitin Patel in his briefing at capital Gandhinagar today said that two million pilgrims who visit Bet Dwarka every year by boat in addition to 8,500 local people will benefit from this bridge project.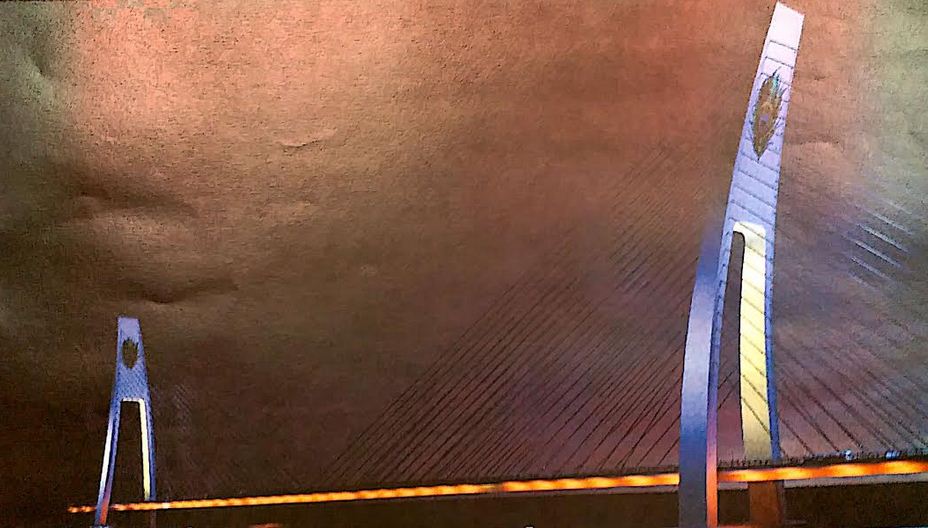 He said a 3.73 km four lane 27.20 meter wide cable-stayed signature bridge will be built connecting Okha and Bet Dwarka. The bridge will have 2.5 meter wide footpath with street lights. The footpath will have solar panels atop it which will generate 1 mw power. Approach of this bridge on Okha side will be 209 meter in length while on Bet Dwarka side it will be 1101 meter. Bridge portion length will be 2.32 km. 900 meter middle portion will be cable stayed type. Out of three spans the middle span will be 500 meter in length which will be the largest in India. It will have 150 meter toll two pylons. The other 13 spans on two sides will have 50 meter length.
hours.
ઓખા-બેટ દ્વારકા કેબલ બ્રીજ ડ્રોન વ્યુ વિડીયો
The government conveyed thanks to Prime Minister Shri Narendra Modi for approval to this bridge project.